At Testview, we work every day to innovate, challenge existing conceptions, and make a difference. Working with us, you can experience the challenge and the satisfaction of multidisciplinary engineering work. Learn and expose yourself every day to various fields and industries through cooperation with a range of companies.
We take pride in our team members, in the work that they do, and in the progress and innovation we are making together. Our team's capabilities, dedication, and passion are the roots of our successes and achievements – and we are here to nurture them and make sure they are proud to be a part of Testview.
Behind every machine – there is a software that runs it. Our engineering teams use the LabVIEW™ development environment to automate test systems all over the industrial spectrum. We invite you to take an active role in this technological progress – join our team! Learn more about what we do by checking out the services we offer, or check out our open positions right down here.
Whether it is your cellphone, a microscope, an MRI, or an airplane – it all must go through testing – and that is what we do! Companies that manufacture technological products of all types must test their functionality, reliability, and durability before they reach paying customers. Automated test processes make this easier and quicker – and you can be a part in this change.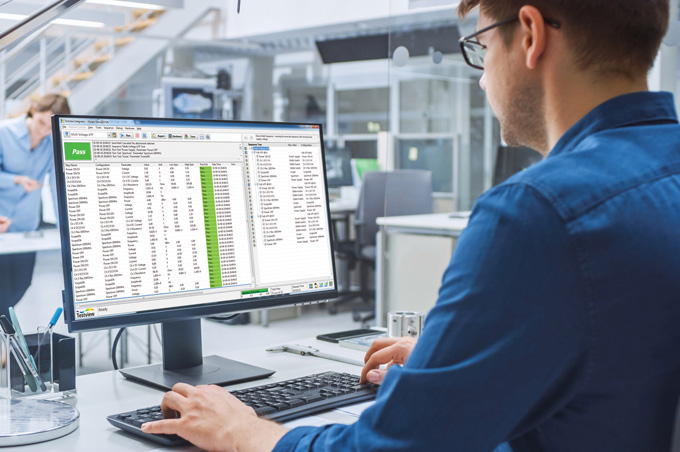 Job description:
Developing control and automation software for measurement and manufacturing systems. Software development in the LabVIEW™ environment.
The job offers exposure to varied technologies and cooperation with different companies.
Job requirements:
Highly developed technological skills, ability to work in a stressful environment, natural problem-solving abilities, a capability for systemic perspective,
excellent communication skills, willingness to perform hard work independently, willingness to perform multiple drives throughout the country.
Personal skills:
Initiative, out-of-the-box thinking skills, creativity, good human relations capabilities, interest and willingness to study new subjects.
Professional skills:
Familiarity with electronic equipment – specifically with measurement tools, broad electrical and physical understanding, knowledge in and natural sense for software development.
Prior requirements:
Practical Engineering Certificate (electricity, electronics, computers and mechatronics), finished with outstanding results, 0-2 years of experience.
Prior experience in software development – a must.
Prior experience in LabVIEW™ – an advantage.
Prior experience with test equipment – an advantage
To hear more or to apply, please contact us: office@testview.co.il