Testview is the leading company in Israel for LabVIEW™ based software and test system development. We offer development and assistance services related to LabVIEW™ programing and software development, PCB and RF testers, Instrument Control and DAQ systems, and electrical design.
We maintain long and stable relationships with our customers through professionalism and reliability, and by keeping up with quality
standards and set timeframes. Our systems serve large companies, like Orbotech, Rafael, and Lumenis, as well as small startups that require software solutions or system prototypes.
Our customers generally fall into three categories:
About 30% of our customers are from this field. We provide them with automated testers that make sure that their devices are reliable and durable, something that is indispensable when it comes to devices used by military and defense companies. Our customers in this field include Rafael, Elbit Systems, the Prime Minister's Office, IDF Corps, Opgal, SCD, and more.
About 30% of our customers are companies from the medical field. We provide them with testing solutions that make sure that their devices are accurate and reliable – important qualities when it comes to devices that are used to treat and diagnose patients. In this field, we are a main contractor for Picodya, and our customers include Lumenis, Boston Scientific, Medtronic, Belkin Laser, Vibrant Gastro, and more.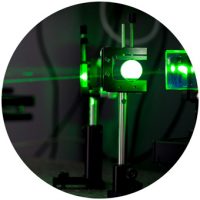 About 40% of our customers come from this field. Our testers allow them to perform reliable tests on large quantities of technological products, and help them maintain quality while keeping up with their manufacturing demands. Our clients in the field of high-tech and startups include Tower, Vishay Intertechnology, Intel, SanDisk, Camtek, Attenti, Maytronics, Affimilik, Orbotech, and more.