Testview's team includes about 25 employees. 18 of them are engineers, and the rest work in operations, finances, and marketing. The company's headquarters are in Migdal HaEmek, and our center branch is located in the Science Park, in Rehovot.
Assaf Yarden, CEO & Chief Systems Architect
Assaf Yarden is the founder, owner, and manager of Testview. He founded Testview in 2009 as a service-oriented company for LabVIEW™ based software and system development. Assaf has a B.Sc in Electrical Engineering from the Technion – Israel Institute of Technology. With more than 25 years of experience as an Electrical Engineer and Manager. He is an expert test system designer and integrator, with hundreds of test systems under his belt. As part of his job, Assaf drives the execution of multi-disciplinary tester lifecycle processes, and translates product strategy into detailed requirements for prototype construction and final product development. He leads our different teams with a result-driven and customer-first approach.
Check out Assaf Yarden's LinkedIn™ profile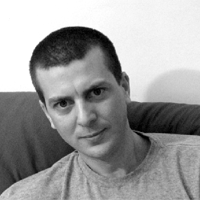 Erez Ron, Team Leader & System Integrator
Erez Ron has more than 18 years of experience working with LabVIEW™, specializing in Hardware and Communication Protocols testing. Erez graduated with honors from Practical Engineering, Machinery Course, at Tel Aviv University, and he is a Certified Electrician by the Open University of Israel. He is an experienced development manager in the field of test equipment and a software architecture expert. Erez is our center branch development team lead. So far, he carried out hundreds of successful projects as team leader and expert in test automation, software development, system engineering and integration.


Check out Erez Ron's LinkedIn™ profile
Michael Lombrozo, Team Leader & System Integrator
Michael Lombrozo has more than 7 years of experience in developing automatic test equipment. Michael is the team leader of our northern branch development team and a talented electrical engineer. He provides creative solutions and has extensive knowledge in electrical design, system development and hardware utilization. So far, he has completed dozens of successful projects, as team leader and as expert, in process automation, robotics, LabVIEW™ programming, and electrical design.
Check out Michael Lombrozo's LinkedIn™ profile
Eliana Saxonov, Operation and Projects Manager
In Testview, Eliana Saxonov functions as an operations and project manager and quality assurance manager. She is an experienced Operations Manager, with expertise in the computer software industry. Eliana is a customer oriented, skilled project manager and leader. A strong operations professional, Eliana has a BASc in Industrial Engineering from the Open University of Israel.


Check out Eliana Saxonov's LinkedIn profile
Sigal Yanai, Management and Business Development – External Consultant
Sigal Yanai has more than 20 years of experience in all aspects of
sales and business development and an MBA in Organizational Consulting. Sigal utilizes all of her experience and passion for the
realm of sales to help companies and organizations improve their
sales performance and increase their income. In Testview, she works
to improve our management and sales skills, and to establish a stable sales infrastructure.

Check out Sigal Yanai's LinkedIn™ profile
Omer Nachon, Product Marketing Manager
Omer Nachon has more than 16 years of experience in Marketing, and an MBA in Management and Marketing. At Testview, Omer leads collaborations with product management and marketing communications to develop product positioning and messaging that resonate with target buyers. He is responsible for developing marketing plans and execution of marketing initiatives that drive brand awareness, trial, and distribution. Along with preparing deliverables and researching market trends and industry data, Omer helps TVI stay on the cutting edge.

Check out Omer Nachon's LinkedIn profile